Emerging Voices in Contemporary Art: Erin Shirreff in Conversation with Cathleen Chaffee
Friday, January 22, 2016
7:15 pm EST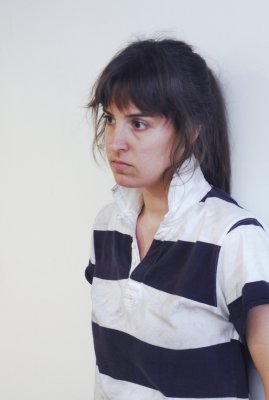 FREE
Auditorium
On the occasion of the opening of the special exhibition Erin Shirreff, please join us for a conversation between artist Erin Shirreff and Senior Curator Dr. Cathleen Chaffee.
Erin Shirreff is the artist's first large-scale museum exhibition in the United States and includes her work in sculpture, photography, and video installation. In an age when the ubiquity of smartphones has effectively collapsed the firsthand viewing of art with the creation of its representation, Shirreff often relates to three-dimensional forms through their depictions in photography, teasing apart the relationship between image and artwork. She will discuss how abstract sculpture is accessed in real life and in photographs. Shirreff and Senior Curator Cathleen Chaffee, PhD, will also discuss some of the historic photographs of curators, installers, and visitors interacting with sculpture that Shirreff selected for her exhibition from the Albright-Knox Archives.
A free public exhibition opening of Erin Shirreff takes place from 7 to 9 pm. 
Learn More about the Emerging Voices in Contemporary Art Lecture Series
Event and Exhibition Sponsors

The Albright-Knox Art Gallery gratefully acknowledges the Robert Lehman Foundation, Inc. for its generous support of the Emerging Voices Lecture Series.

Erin Shirreff and its accompanying publication have been made possible, in part, through the generosity of the Albright-Knox Contemporary and Modern Art Foundation Canada and Sikkema Jenkins & Co., with additional support from Keller Technology Corporation, Deborah Ronnen, and an anonymous donor.

Equipment and technical support provided by Advantage TI.