Buffalo Chamber Players at the AKG - Sixteen Candles
Thursday, November 16, 2023
7 pm EST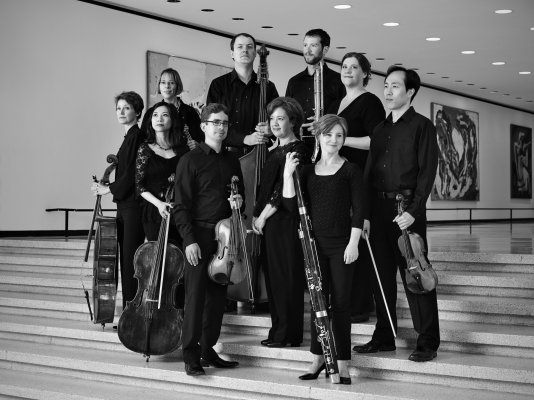 Tickets Required
Stanford and Judith Lipsey Auditorium
Join the Buffalo Chamber Players in their return to the AKG! The opening program looks back at the ensemble's sixteen-year history and explores trends shaping chamber music today.   
The concert includes Felix Mendelssohn's Octet in E-flat major, Op. 20, written in 1825 when the composer was just sixteen years old, presented alongside works created in the past sixteen years. 
Tickets
Season subscription: $110 
AKG member season subscription: $90 
General admission (single concert): $30 
AKG member (single concert) $25 
---
Assistive Listening Devices for events in the Stanford and Judith Lipsey Auditorium are available upon request.
SPONSORS

The Buffalo Chamber Players at the AKG is generously supported by David and Eva Herer.