Buffalo Chamber Players at the AK: ¡Viva España!
Thursday, March 21, 2019
7:30 pm EDT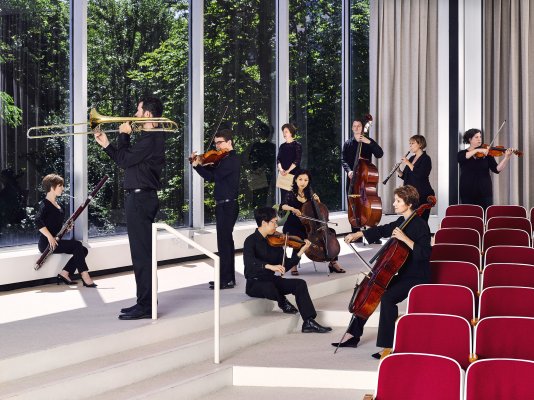 $20 general admission / $15 for Members / $5 for students
Auditorium
Experience the exotic sounds of Spain in a program spanning six centuries of music. Blending European, Moorish, and Sephardic musical traditions, the music of Spain developed a musical syncretism of modes, textures, and timbres all its own. The concert will highlight our newly restored harpsichord in a performance of Manuel de Falla's Harpsichord Concerto.
Juan Crisóstomo de Arriaga String Quartet No. 2 in A Major
Manuel de Falla Harpsichord Concerto
Francisco de la Torre Danza Alta
Joaquín Turina Scène andalouse, Op. 7 for solo viola and piano quintet
Tickets
Tickets can be purchased online, by phone at 716.270.8292, or in person at the Albright-Knox Admissions Desk. Concerts often sell out in advance of each performance, so please order tickets early to avoid disappointment.
About Buffalo Chamber Players at the AK
Join the Buffalo Chamber Players, Buffalo's preeminent chamber music ensemble, as it continues its acclaimed residency at the Albright-Knox. Experience creative music programs performed by our region's finest performers in a unique and inspiring setting. View All Buffalo Chamber Players at the AK 2018–2019 Concerts
AK Café will serve a prix-fixe dinner before each concert. Reservations are essential; please call 716.270.8223 or reserve online using OpenTable.
Program Sponsors

Buffalo Chamber Players at the AK is a partnership between the Albright-Knox Art Gallery and the Buffalo Chamber Players. Buffalo Chamber Players concerts are made possible by a grant from the Cullen Foundation, the New York State Council on the Arts with the support of Governor Andrew M. Cuomo and the New York State Legislature, the support of Buffalo Chamber Players donors, and the generosity of Albright-Knox Art Gallery patrons. We thank ABC-Amega, Inc. for its generous corporate support.