Black Lunch Table People's Table
Saturday, April 2, 2022
11 am - 1 pm EDT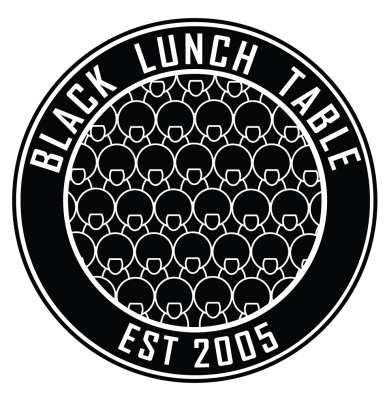 FREE
Virtual Event
On April 2, Black Lunch Table (BLT) will host two different round table conversations—the People's Table from 11 am to 1 pm, and then the Artist's Table from 2 to 4 pm. The People's Table is open to all members of Buffalo's communities; the Artist's Table is open to artists who are part of the African diaspora. BLT will curate the "tables" and develop the questions to ensure a diversity of voices and experience.
Lunch vouchers will be provided to all participants, so that they may order a lunch from a Black-owned restaurant of their choice. Lack of access to appropriate technology will not be a barrier to participation in the Black Lunch Table event. 
Learn More about the Black Lunch Table Conversations
Registration
Please register online. You can register for both the People's Table and the Artist's Table at the same link.
About Black Lunch Table
Black Lunch Table (BLT) is a collaborative art project founded by artists Heather Hart and Jina Valentine that aims to fill gaps in the documentation of contemporary art history. The primary aim of this oral-history archiving project is the production of spaces for cultural producers and community members to engage in dialogue on a variety of critical issues. Organized around literal and metaphorical lunch tables, BLT takes the lunchroom phenomenon as its starting point. You are welcome to join roundtable sessions designed to provide space and time for important discussions, bringing together diverse groups of people that foster candid conversations.