Art of Jazz: Rodney Whitaker—"Oasis: The Music of Gregg Hill"
Friday, April 12, 2024
7 pm EDT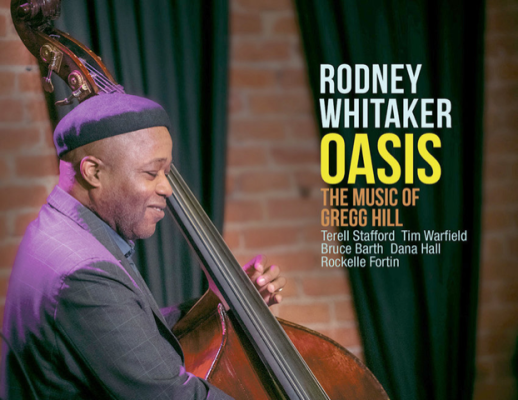 Tickets
Season subscription: $150
AKG member season subscription: $130
General admission (single concert): $40
AKG member general admission (single concert): $35
Auditorium, Knox Building
For more than two decades, the Art of Jazz series has been recognized as one of the premier jazz events in North America. Now, guests are invited to join the museum as this series makes its long-awaited return to the Buffalo AKG. Experience the awe-inspiring musical projects presented by Grammy Award–winners and nominees, competition winners, and some of the most talented artists, composers, and arrangers in jazz. 
Rodney Whitaker—"Oasis: The Music of Gregg Hill"
Prepare to be captivated by the musical talents of multiple Grammy Award–nominated bassist Rodney Whitaker and his quintet of jazz superstars as they present the music of jazz composer Gregg Hill. This stellar ensemble features the renowned Terell Stafford on trumpet and flugelhorn, the exceptional Tim Warfield on tenor and soprano saxophones, the brilliant Bruce Barth on piano, and the dynamic Dana Hall on drums. Adding to the allure of this specially commissioned performance, the captivating vocalist Rockelle Fortin will grace the stage for select songs. 
Whitaker's extraordinary musical journey spans far and wide, from his exceptional performances with esteemed ensembles like the Lincoln Center Jazz Orchestra and the Roy Hargrove Quintet to his influential role as an esteemed educator. His unwavering dedication to this timeless art form is evident in every note he plays and every lesson he imparts. 

Gregg Hill's musical genius takes center stage in Whitaker's latest project, Oasis: The Music of Gregg Hill. This remarkable concert showcases Hill's masterful compositions alongside compositions by the talented Rodney Whitaker. 

Get ready to groove to infectious melodies that pay homage to the beloved hard bop era. This formidable group ignites the stage with its dynamic two-horn frontline and propulsive rhythm section. Rodney Whitaker's deep connection with drummer Dana Hall creates a captivating swing that permeates the ensemble's performances. With its delightful twists and turns, the Oasis: The Music of Gregg Hill project showcases the ensemble's award-winning artistry at the highest level in jazz. 
 
SPONSORS

 The Art of Jazz series is presented by Hunt Real Estate.