Art of Jazz: Dan Wilson, "Things Eternal"
Sunday, March 10, 2024
3 pm EDT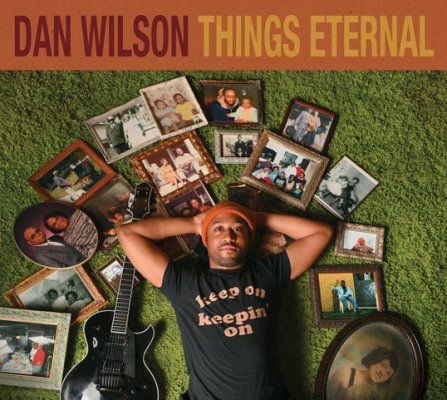 Tickets
Season subscription: $150
AKG member season subscription: $130
General admission (single concert): $40
AKG member (single concert): $35
Auditorium, Knox Building
For more than two decades, the Art of Jazz series has been recognized as one of the premier jazz events in North America. Now, guests are invited to join the museum as this series makes its long-awaited return to the Buffalo AKG. Experience the awe-inspiring musical projects presented by Grammy Award–winners and nominees, competition winners, and some of the most talented artists, composers, and arrangers in jazz. 
Dan Wilson, "Things Eternal"
Prepare to embark on a musical odyssey like no other as the guitarist/composer Dan Wilson, winner of the prestigious 2022 RISING STARS Jazz Award, takes the stage with his awe-inspiring project, "Things Eternal." Brace yourself as the tune "Sticology" sets the tone with a recorded voicemail from the legendary organist, personal mentor, and dear friend Joey DeFrancesco, serving as a poignant tribute and guiding light. 
Within this meticulously curated collection of songs, Wilson draws hope and inspiration from ancestral wisdom, crafting a heartfelt dedication to the unwavering spirit of humanity. With his masterful touch, he breathes new life into beloved classics by iconic artists such as the Beatles, Sting, Stevie Wonder, Michael Brecker, Freddie Hubbard, and McCoy Tyner, infusing each composition with his artistic vision. Alongside these timeless tunes, Wilson showcases his own original compositions, weaving a tapestry of musical brilliance that demands the world's attention. 

Wilson's profound understanding of Brazilian music shines through in this remarkable project. Inspired by the brilliant arrangements and featuring three-voice harmonizing of Brazilian composers like Antonio Carlos Jobim and Sergio Mendes, Wilson seamlessly blends their influence with his own creative genius. Wilson brings together his quartet and a captivating three-voice ensemble, resulting in a mesmerizing fusion of sound that breathes new life into timeless classics. The harmonies intertwine effortlessly, creating a rich and captivating tapestry of sound. The combination of Wilson's quartet and the enchanting three-voice ensemble generates a dynamic and vibrant energy that will leave audiences spellbound. 

Joining Wilson for this special Art of Jazz series performance are rising star pianist/keyboardist Glen Zaleski, rising star bassist Brandon Rose, award-winning drummer David Throckmorton, vocalist Jessica Yafanaro, vocalist Tommy Lehman, and vocalist Durell Griar.  
 
SPONSORS

 The Art of Jazz series is presented by Hunt Real Estate.