AKGather: The 159th Annual Meeting of The Buffalo Fine Arts Academy
Wednesday, October 13, 2021
6 pm EDT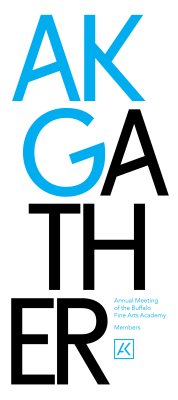 Virtual Event
We invite all active members to join the 159th Annual Meeting of the Buffalo Fine Arts Academy, AKGather 2021. We are happy to hold a virtual meeting again, ensuring this event is accessible to all members and friends near and far.
As we move toward reopening our campus in Buffalo, the museum continues to build on our history as we pursue new, dynamic ways of engaging with both our local and global communities. When you join us for AKGather, you will hear about some of these new efforts with artists and curators from beyond the shores of the United States.
After formal business, Peggy Pierce Elfvin Director Janne Sirén will share news about a groundbreaking new platform at the Buffalo AKG for international creativity and collaboration. Sirén will be joined in conversation by Lars Nittve, whose remarkable career has included serving as founding Director of Tate Modern; Director of the Moderna Museet in Stockholm, Sweden; and Director of the Louisiana Museum of Modern Art in Humlebæk, Denmark.
Curator Helga Christoffersen will then talk with Miriam Bäckström, a visionary conceptual photographer whose art will have a permanent presence in our new museum campus. Prior to joining the Buffalo AKG team in 2020, Christoffersen was Assistant and Associate Curator at the New Museum in New York and Executive Director of Art Hub Copenhagen. Christoffersen and Bäckström will discuss the integration of art and architecture, as well as the importance of international curatorial initiatives for working artists.
Active members: RSVP online, or contact membership@albrightknox.org or 716.270.8247, by September 25, 2021. If you would like to attend but are not an active member, we invite you to join or renew now.
About the Speakers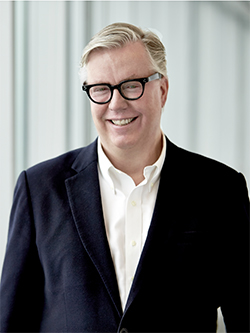 Lars Nittve was the Founding Director of Rooseum– Center for Contemporary Art in Malmö, Sweden (1990–95), Tate Modern in London (1998–2001), and of M+ in Hong Kong (2010–16). He was also the Director of the Louisiana Museum of Modern Art in Humlebæk, Denmark (1995–98) and the Moderna Museet in Stockholm, Sweden (2001–10). As a curator, Nittve has organized many thematic and monographic exhibitions, including Vassily Kandinsky, Hilma af Klint, Walter De Maria, Susan Rothenberg, Charles Ray, Andreas Gursky, Sherrie Levine, Cai Guo-Qiang, Anthony McCall, and Ed Ruscha. In 2016, he established Nittve Information Ltd, based in the mountain resort of Åre, Sweden, acting as an independent writer and advisor to museums and foundations worldwide. 
Miriam Bäckström's conceptual photography was first embraced by the international contemporary art scene more than twenty years ago. Her oeuvre combines and transcends photography and film, theatrical writing and performance, sculpture and installation. Bäckström's interest is language in general, and visual language in particular, where language is not only perceived as systems of communication, but as construction of reality and systems of power—with multiple layers of priorities and desires.