After Hours: First Look @ AKG—The Member Experience
Refreshing the Buffalo AKG Membership Program
Thursday, December 8, 2022
6 pm - 7 pm EST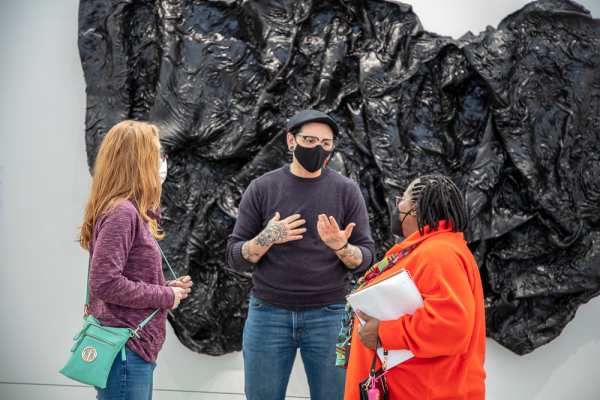 $15 general admission / FREE for members
Virtual Event
Learn all about membership at the Buffalo AKG Art Museum! Join Membership Engagement Coordinator Annise Celano for a look into the history of membership at the Buffalo AKG, including the important role of members today, and enjoy a preview of the refreshed membership program that we'll announce in January 2023. Archivist Gabrielle Carlo will provide a special look back at membership since the founding of the Buffalo Fine Arts Academy, and our Visitor Experience team will highlight what to expect when visiting the Buffalo AKG for the first time!
Registration
RSVP/buy tickets online, or contact 716.270.8247 or membership@buffaloakg.org
If you are a member, please register for or sign in to your Buffalo AKG website account in order to receive your members' discount. Your discount will appear after selecting a Member Adult ticket and then updating your cart information and proceeding through checkout. If you experience issues or the discount is not applied to your order, please contact us using the information above.
If you are the employee of a Corporate Supporter of the Buffalo AKG, please contact the Membership office at 716.270.8247 or membership@buffaloakg.org.
Registrants will receive a link to join this virtual event the morning of the program, as well as a link to watch a recording of the event after it has concluded.
About After Hours
After Hours is a program traditionally available to members at the Professional level and above and to employees of our corporate supporters. This year, we're making this virtual series available to all membership levels as a token of thanks for your ongoing support. Learn More and View Series