The Buffalo News Summer Jazz Series has been entertaining Western New York with free jazz concerts at the Albright-Knox since 1981.
Throughout the 1980s, most concerts were performed by the Buffalo Jazz Workshop under the direction of Sam Falzone and featured soloists including Dennis DiBlassio (baritone sax and flute), Pat Labarbera (saxophone and flute), Louise Lambert (vocals and keyboard), Don Menza (saxophone and flute), Sam Noto (trumpet), Joe Romano (alto sax), Jack Schantz (trumpet), Alvin Shepard (saxophone), Richard Shulman (piano), Tommy Tedesco (guitar), and Jeremy Wall (keyboards).
Special concerts during the early seasons include the UB Percussion Ensemble accompanied by computer-generated animation on large video screens on August 3, 1986; Phil Sims and His Big Band on August 14, 1988; and A Tribute to Billie Holiday, featuring an all-female sextet with three singers and three musicians on piano, drums, and bass on July 18, 1993.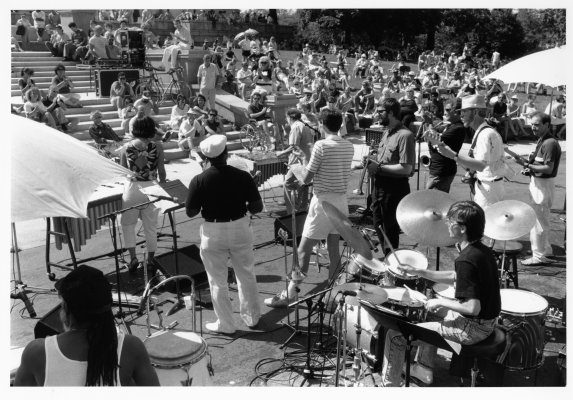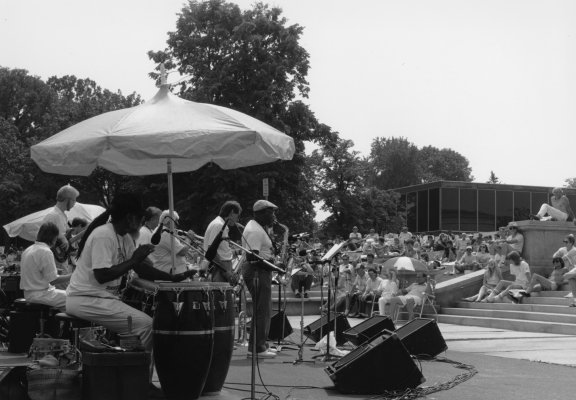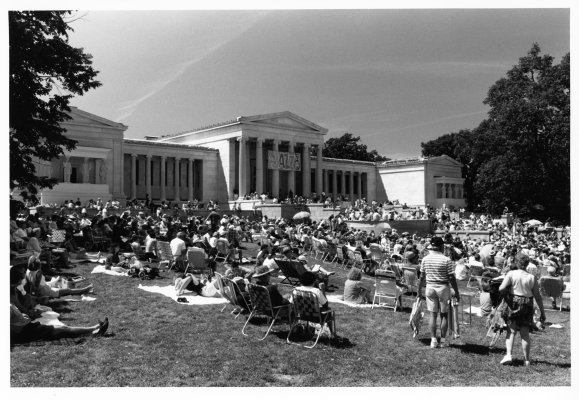 This year's Buffalo News Summer Jazz Series will again take place on the museum's Delaware Stairs overlooking Hoyt Lake on five Sundays at 2 pm, from July 9 through August 6. Featured performers include Freddy Cole (vocals and piano), Joe Gransden (vocals and trumpet), Don Rice (tenor saxophone), Laurie Bordonaro (vocals), and Kevin Mahogany (vocals). Admission is free. Bring the whole family to enjoy this summer tradition!