On July 11, 1986, British sculptor Anish Kapoor attended the Members' Preview of his eponymous exhibition at the Albright-Knox.
At the time, Kapoor was creating elegant and mysterious sculptures coated with intensely colored powdered pigment, suggesting supernatural apparitions reminiscent of elegant architectural forms, exotic flora, and erotic shapes. The Albright-Knox's exhibition, which was on view from July 12 to August 24, 1986, included several such works, including Dark, 1986, a four-part mixed media sculpture, and Untitled, 1984, a mixed media wall piece covered with blue pigment.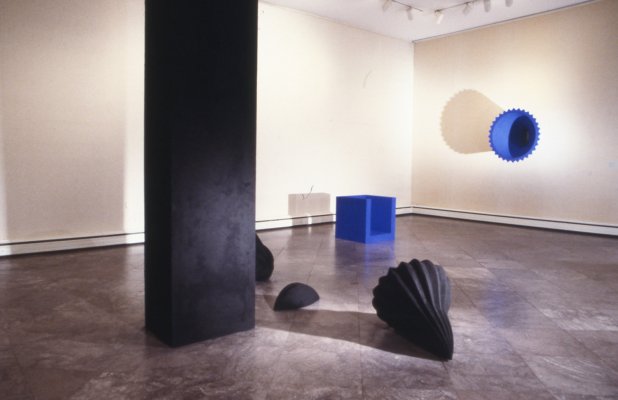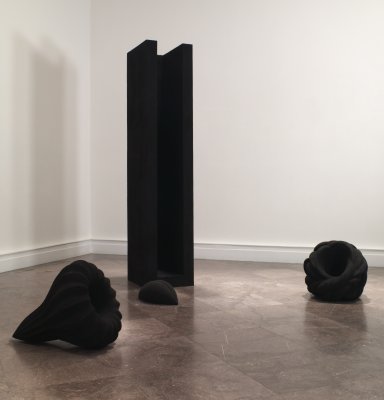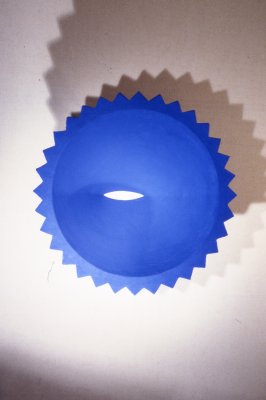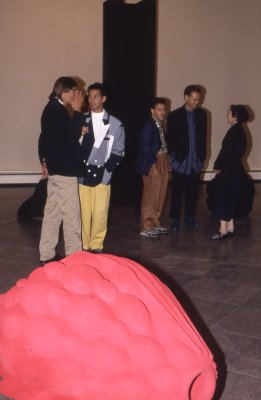 Anish Kapoor was accompanied by an illustrated brochure with a text by Assistant Curator Helen Raye, who organized the exhibition. Gladstone Gallery owner Barbara Gladstone and Castellani Art Museum of Niagara University founder Armand Castellani also attended the exhibition preview.