Joe Martin Lin-Hill, PhD
Deputy Director
Dr. Joe Martin Lin-Hill has served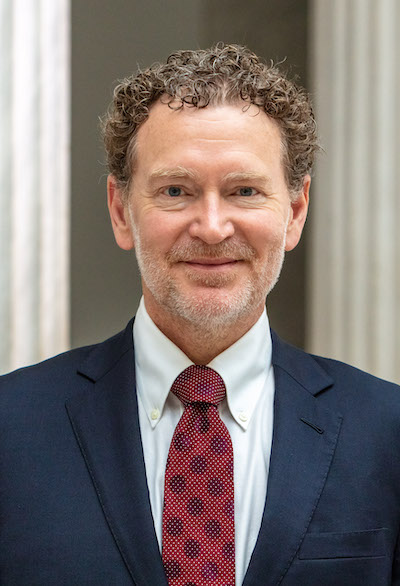 as Deputy Director of the Buffalo AKG Art Museum since 2013, steering strategic planning efforts, economic impact research, diversity and inclusion objectives, and championing a variety of initiatives, such as Public Art, the Innovation Lab, and performing arts programming. He also provides oversight to the Preservation & Safety Department.
At the Buffalo AKG, Lin-Hill sits on the museum's Curatorial Council and has organized a number of major exhibitions at the museum, such as Screen Play: Life in an Animated World (2015) and Robert Indiana: A Sculpture Retrospective (2018), as well as exhibitions throughout the Western New York community with collaborating organizations, such as Art Heals (2018, with Roswell Park Comprehensive Cancer Center) and Lenses: Ways of Seeing Buffalo and its Architecture (2021, with Preservation Buffalo Niagara, the University at Buffalo School of Architecture, and Buffalo Architecture Center).
Prior to joining the Buffalo AKG, Lin-Hill worked in the New York offices of AEA Consulting, a boutique strategic consulting firm dedicated to the cultural and creative industries, where he advised a broad range of flagship cultural organizations, such as The British Museum and the New York City Opera, as well as funders such as The Pew Charitable Trusts and the J. Paul Getty Trust.  Earlier in his career, he was the principal consultant to Sotheby's auction house for its launch of Pan-Asian contemporary art sales in New York (2005–08), and served on Robert Storr's curatorial support team for the Venice Biennale in 2007. He received his PhD from the Institute of Fine Arts, New York University.