Joe Martin Lin-Hill, PhD
Deputy Director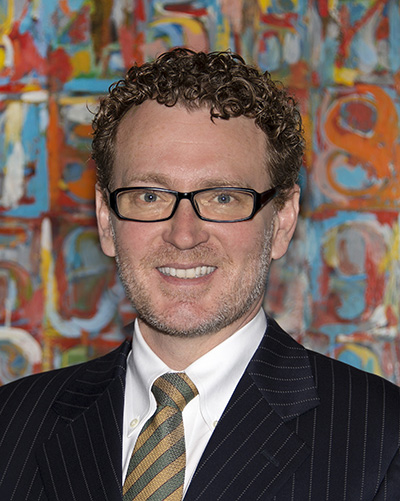 Dr. Joe Martin Lin-Hill became Deputy Director of the Buffalo AKG Art Museum in 2013. Dr. Lin-Hill served on Robert Storr's curatorial support team for the Venice Biennale in 2007; prior to that he was the principal consultant to Sotheby's auction house for its launch of Pan-Asian contemporary art sales in New York (2005–2008). Dr. Lin-Hill previously worked in the New York offices of AEA Consulting, a boutique firm focusing on the cultural sector, where he worked with a broad range of flagship cultural organizations, such as The British Museum and the New York City Opera, as well as funders such as The Pew Charitable Trusts and the J. Paul Getty Trust.
He received his PhD from the Institute of Fine Arts, New York University, and his dissertation, Becoming Global: Contemporary Art Worlds in the Age of the Biennials Boom, was completed under the direction of Robert Storr. It considers the global proliferation of large-scale international contemporary art exhibitions since the mid-1980s and the impact they have had upon the contemporary art world.
At the Buffalo AKG, Lin-Hill has organized exhibitions such as Screen Play: Life in an Animated World and Robert Indiana: A Sculpture Retrospective.